Embarking on an epic journey,
Huawei is proud to announce its highly anticipated Europe Enterprise Roadshow for the year 2023.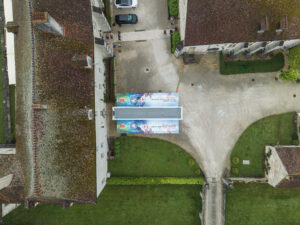 This remarkable roadshow will span across 22 countries, bringing Huawei's cutting-edge technologies and captivating presentations to customers throughout Europe.
For the sixth consecutive year, Huawei has harnessed the power of its Mobile Showroom, a dynamic and versatile space that showcases the full range of Huawei's innovations. This immersive environment allows the Huawei team to establish direct connections with customers, leaving a lasting and impactful impression.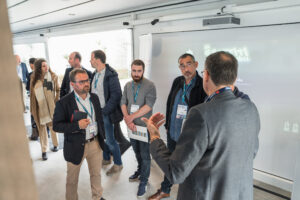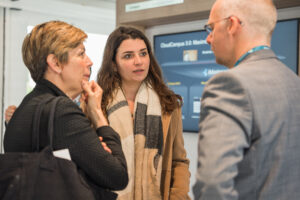 As a leading contributor to the ICT ecosystem, Huawei remains steadfast in its commitment to becoming the preferred and trusted partner for enterprises seeking digital transformation. The Huawei Europe Enterprise Roadshow 2023, themed "Digital & Green, Create New Value Together," is set to traverse the continent, uniting with our valuable customers, partners, and industry allies. From March to September 2023, our roadshow will make its presence known in a myriad of countries across Europe, including Sweden, Denmark, France, Portugal, Spain, Italy, Germany, Poland, Serbia, Hungary, the Netherlands, Switzerland, Luxembourg, Belgium, Norway, Finland, Bulgaria, Greece, Turkey, Romania, Austria, the Czech Republic, and Ireland.
During this exceptional journey, attendees will have the exclusive opportunity to engage with our team of top experts in person. This unparalleled access will enable you to explore Huawei's groundbreaking products firsthand, immersing yourself in the next generation of technological advancements.
Join us on this exhilarating expedition as we forge new paths, unlock fresh possibilities, and revolutionize the digital landscape. Huawei's Europe Enterprise Roadshow 2023 promises an unforgettable experience, connecting minds, and propelling businesses towards a prosperous future.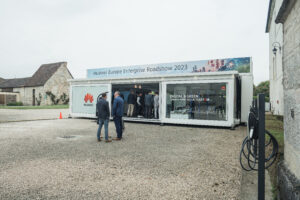 Interested in the Mobile Showroom and looking to incorporate a roadshow into your marketing strategy? Contact us now!