a testament to their commitment as a supplier to the automotive and mechanical engineering industry.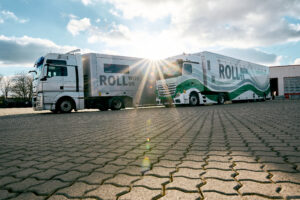 Understanding the importance of showcasing their products effectively, they have partnered with us, EventRent Roadshows. With a shared passion for keeping things in motion, EventRent has been the perfect collaborator to bring Schaeffler's vision to life.
The Schaeffler Tour operates seamlessly, running like a well-oiled machine. This roadshow focuses on highlighting the innovative maintenance and lubrication solutions Schaeffler offers through their bearings. With precision and expertise, Schaeffler demonstrates how their bearings can optimize machine performance and prolong their lifespan.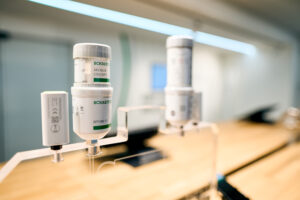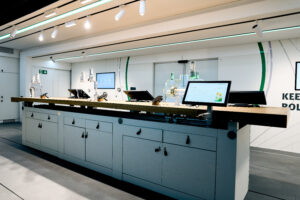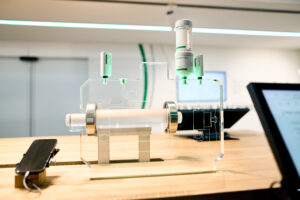 At the heart of this endeavour is the InfoVan 17, a mobile showroom equipped with state-of-the-art presentation media.
It is a captivating platform for Schaeffler to directly engage with their customers, who are spread across various locations in Europe. This strategic approach allows Schaeffler to showcase their products, educate customers about their benefits, and foster meaningful connections.
The InfoVan 17 is meticulously designed to create an immersive experience. Through interactive displays, informative videos, and engaging demonstrations, Schaeffler effectively communicates the advantages of their bearings and emphasizes the importance of proper lubrication. Every aspect of the roadshow is carefully orchestrated to ensure visitors come with a comprehensive understanding of how Schaeffler's solutions can enhance their operations.
As the Schaeffler Tour "rolls on", the bearings are not the only things that stay in motion. The roadshow itself represents the relentless drive to keep pushing forward. The Schaeffler team ensures that their customers' machines keep rolling smoothly and efficiently. Schaeffler enables businesses to optimize their operations and minimize downtime by providing expert guidance on bearing maintenance and lubrication.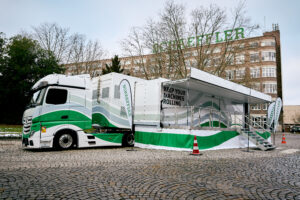 In summary, the partnership between Schaeffler Lifetime Solutions and EventRent embodies the spirit of innovation and excellence. Through their roadshow, Schaeffler brings their products directly to their diverse customer base, creating valuable connections and showcasing the power of their bearings. With Schaeffler's commitment to keeping machines rolling and EventRent's expertise in delivering captivating experiences, the roadshow catalyses success. Together, we propel the industry forward, ensuring that machines keep running seamlessly!