In today's rapidly evolving world, staying up-to-date with the latest innovations and accessing essential information has never been more crucial, and it has never been easier than with our cutting-edge Mobile Showrooms: The Kulzer Mobile Academy.
At EventRent, we are thrilled to have collaborated with Kulzer, a trusted partner for dentists and dental technicians for over 80 years.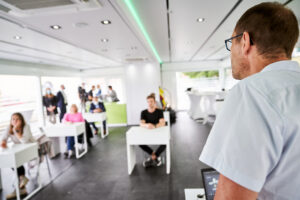 With a steadfast commitment to providing top-tier solutions that restore patients' oral health, Kulzer has transformed our Mobile Showrooms into a hub of knowledge and innovation – the "Kulzer Mobile Academy."
Spanning an impressive area of approximately 200m², cleverly divided into two Mobile Showrooms, the Kulzer Mobile Academy brings dental technicians and dentists an unprecedented opportunity. Here, they can seamlessly explore Kulzer's comprehensive range of products right in their local area while also engaging in insightful presentations on specific topics.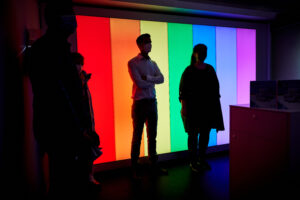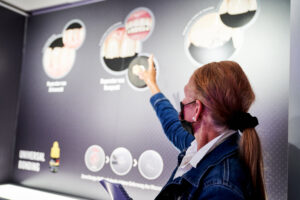 The Kulzer Mobile Academy redefines the learning experience by offering guided tours through meticulously themed rooms. 
This innovative approach not only ensures an immersive encounter with Kulzer's groundbreaking products but also provides a safe environment for experts to connect and collaborate which is a testament to Kulzer's commitment to "Experts Meet Experts."
In today's dynamic landscape, innovation and knowledge-sharing are paramount. With the Kulzer Mobile Academy, we have teamed up with Kulzer to provide dental professionals with a platform that is not only convenient but also elevates the learning experience to new heights.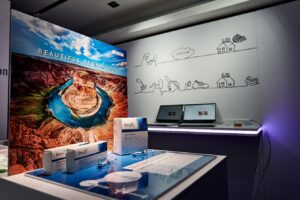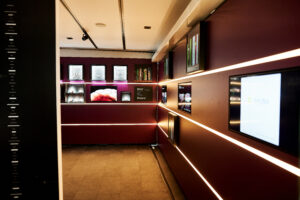 As EventRent, we take immense pride in offering transformative roadshow solutions that facilitate direct connections between brands and their target audience. This "Mobile Academy" is a prime example of how our collaboration has resulted in a truly exceptional experience for professionals in the field of oral health!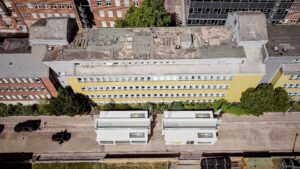 Join us on this journey of innovation and education, as we continue to redefine the roadshow landscape and empower brands to engage with their audiences in meaningful and impactful ways.