In collaboration with Pon Porsche Import, Porsche Netherlands is launching the Porsche Mobile Showroom which will bring the Showroom to the customers of the southernmost Porsche dealer, PGZ for a fully marketed roadshow in 2023.

"We wanted to provide a new and different way of approaching and receiving people who do not have any association with Porsche," says Robert van Barneveld, business development director at PGZ. "That's how we came up with the idea for this mobile solution, which Pon Porsche Import immediately welcomed. In addition to Pon Porsche Import, which has made a significant contribution to the investment, we have jointly considered the structure, design, and possibilities of such a facility." Our collaboration with Pon Porsche Import has been very rewarding. We believe that this solution will help to increase customer satisfaction and improve the efficiency of Porsche's service operations.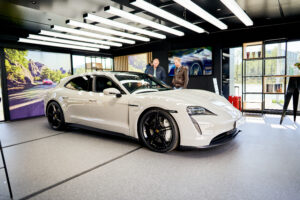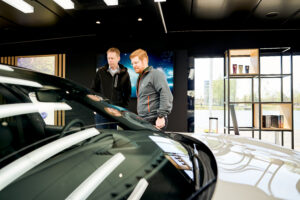 Nearly 100 square meters are devoted to the Porsche Mobile Showroom. Guests can view the area from the roof terrace, which has electric sliding doors, underfloor heating, a powerful air conditioning system, as well as a staircase to an electric sliding door from which they can access the terrace. There is a Porsche Taycan displayed in the Mobile Showroom, and the glass back wall has an image applied to it. The reflections of the glass make this appear like a screen projection from the outside. The beautiful finish and a variety of wood elements and lighting create an atmosphere of high quality.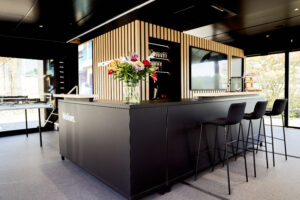 Click here for the full article written by Porsche Portal about the Mobile Showroom Roadshow.