Unleash the Magic: Elevate Your Festival Experience with the EggStreamer!
As the festival season draws near, anticipation fills the air, and with it comes the need for an exceptional pop-up stand.
But fear not, for we have the ultimate solution that will make heads turn and hearts skip a beat—the EggStreamer/XL! Allow us to unravel its wonders and showcase why it is the epitome of perfection: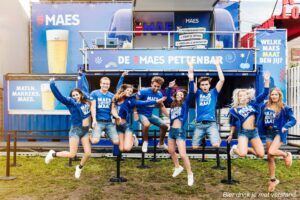 Easy Mobility:
Picture this—it's time to move your pop-up stand to a different location within the festival grounds. With the EggStreamer/XL, mobility is a breeze! Its sleek and compact design allows you to effortlessly navigate through crowds, ensuring that you can set up shop wherever your heart desires.
Flexibility:
The EggStreamer/XL is synonymous with versatility. Its adaptable nature caters to your every need, whether you're showcasing a mesmerizing mini shop filled with curated treasures or transforming it into a delightful food or drink station that tantalizes taste buds. The possibilities are endless, limited only by your imagination.
Self-Drive Solution:
Bid farewell to the worries of coordinating transportation or relying on external resources. The EggStreamer/XL empowers you with its self-drive solution, putting you in the driver's seat—literally! Take control of your destiny as you cruise from one festival to another, providing an unforgettable experience at every stop.
Custom Branding:
Your brand deserves to shine and make a lasting impression. With the EggStreamer/XL, custom branding becomes a reality. Emblazon your unique logo, colours, and visual elements onto its sleek exterior, instantly captivating the attention of passersby. Leave an indelible mark in the minds of festival-goers as they associate your brand with excellence and innovation.
Additional Storage:
Space is often a precious commodity at festivals, but fret not! The EggStreamer/XL has got you covered with its cleverly designed additional storage compartments. Stow away your essentials, ensuring a clutter-free and organized space. From promotional materials to extra inventory, rest easy knowing everything you need is within reach.
With the EggStreamer as your festival companion, you're guaranteed to stand out from the crowd. Embrace the endless possibilities it offers and elevate your pop-up stand to new heights of success and admiration. Get ready to captivate festival-goers with this mobile marvel that combines convenience, style, and unparalleled functionality.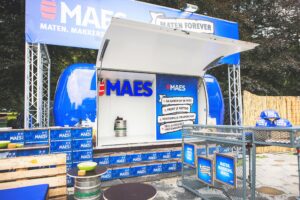 Are you ready to embark on an unforgettable journey with the EggStreamer/XL?  The festival season awaits, and we can't wait to see the magic you create!
Contact us today for your very own customised promo-unit!