EventRent Roadshows Teams Up with KitchenAid to Deliver Unforgettable Experiences
EventRent Roadshows is thrilled to announce our exciting partnership with KitchenAid, one of the culinary world's leading brands. 
A few months ago, KitchenAid recognized the significance of bolstering their roadshow endeavours and turned to EventRent Roadshows for our expert assistance.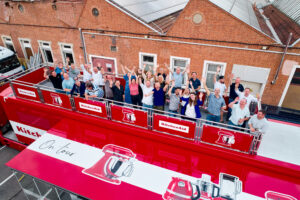 Understanding KitchenAid's unique requirements and vision, our dedicated team at EventRent Roadshows collaborated closely with the brand to bring their aspirations to life. Leveraging our expertise in setup execution, including engineering, project management, and the skilled craftsmanship of our workshop team, we transformed KitchenAid's unit into the awe-inspiring InfoVan28. 
The InfoVan28 has become a captivating and interactive platform that perfectly showcases KitchenAid's exceptional products and captivating culinary experiences. With its captivating design and meticulously planned interior, the InfoVan28 exudes the essence of KitchenAid's brand image while providing an unforgettable experience for their audience.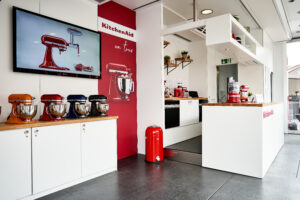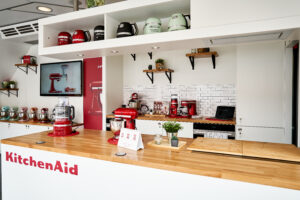 "We are thrilled with the exceptional support provided by EventRent Roadshows throughout this journey," expressed a KitchenAid spokesperson. "Their dedication to detail and commitment to aligning every aspect with our brand image has been truly remarkable. The InfoVan28 has surpassed our expectations and is a testament to the expertise of the EventRent Roadshows team."
The collaboration between EventRent Roadshows and KitchenAid has yielded exceptional results, instilling confidence in the brand as they hit the road to engage with their audience. The InfoVan28 serves as a powerful tool to effectively communicate KitchenAid's unique selling propositions and engage with consumers on a personal level.
We are proud to be part of KitchenAid's journey and to contribute to their success.
Our partnership represents a shared commitment to innovation and creating unforgettable experiences. We look forward to continuing this journey together, delivering more exceptional roadshows and leaving a lasting impression on audiences worldwide.
As the collaboration between EventRent Roadshows and KitchenAid continues to flourish, both companies are excited about the boundless opportunities ahead. Together, we are set to create more memorable experiences that will resonate with audiences and reinforce KitchenAid's position as a culinary powerhouse.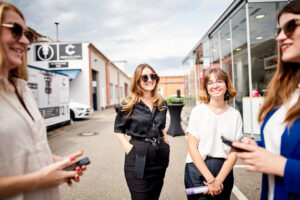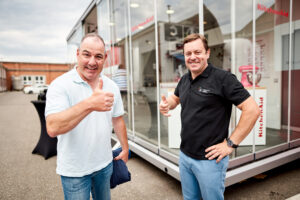 About EventRent Roadshows:
EventRent Roadshows is a renowned experiential marketing agency specializing in providing bespoke mobile marketing solutions for brands looking to engage their audience on the move. With a team of seasoned professionals and a track record of successful campaigns, EventRent Roadshows continues to be a preferred partner for brands across industries.