Calling all trailblazers ready to take their roadshow experience to extraordinary new heights!
Get ready to transcend the limits of possibility through the array of promotional units: the magnificent InfoVan—an awe-inspiring evolution from the beloved InfoWheels.
Just like our esteemed partners Eaton and Huawei, who have harnessed the undeniable power of roadshows in their marketing arsenal, it's time for you to unleash the full potential of your brand.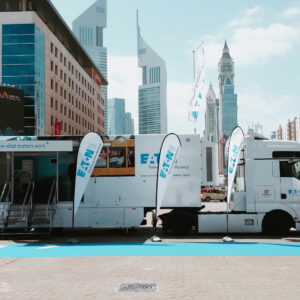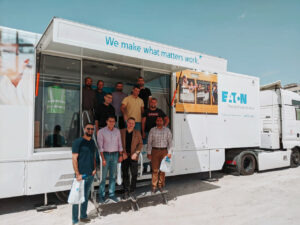 While the InfoWheels continues to dazzle as the ultimate smart-budget solution, delivering your message right to the doorsteps of your target audience, the InfoVan offers an extraordinary canvas for curating unforgettable B2B or B2C roadshows. Prepare to immerse your audience in a world of endless possibilities, as these magnificent mobile marvels provide spacious environments ranging from 20m² to an astonishing 100m². No matter your budget, we have the perfect solution that will leave a lasting impact on all who encounter it!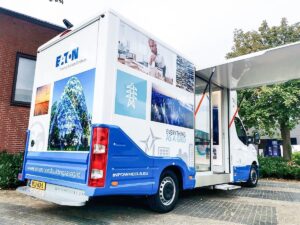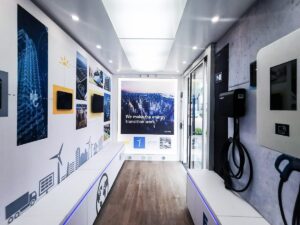 Step inside on of our InfoVans, and you'll be greeted by an expansive space that serves as a blank canvas for your wildest visions. Whether you're looking to create an immersive B2B experience, where connections are forged and partnerships are nurtured, or a captivating B2C extravaganza that sparks joy and excitement in the hearts of your target market, any of the InfoVans provide the stage for your marketing dreams to come to life.
Immerse yourself in a world of endless creativity as you design captivating booths, interactive displays, and engaging demonstrations. From cutting-edge technology showcases to immersive brand experiences, the InfoVan is your playground, ready to captivate and inspire.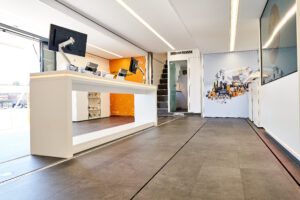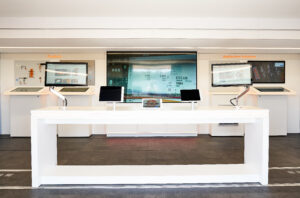 But wait, there's more! The InfoVan isn't just about size and versatility—it's a mobile marvel packed with innovative features. From state-of-the-art audiovisual systems to dynamic lighting setups, every aspect has been meticulously designed to enhance the overall experience and captivate the senses of your audience.
So, are you ready to embark on this thrilling journey? Upgrade your roadshow experience to the awe-inspiring InfoVan and leave an indelible mark on your industry. The possibilities are boundless, limited only by your imagination.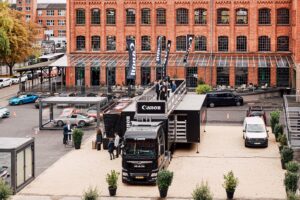 Join the ranks of visionaries who understand the transformative power of roadshows. Unleash your brand's full potential with one of our InfoVans and prepare to reshape the very landscape of marketing, and email us today: info@eventrent.nl!