Oproep aan alle pioniers die hun roadshow ervaring naar buitengewone nieuwe hoogten willen brengen!
Bereid u voor op het overschrijden van de grenzen van de mogelijkheden door de reeks promotie-eenheden: de prachtige InfoVan – een ontzagwekkende evolutie van de geliefde InfoWheels.
Net als onze gewaardeerde partners Eaton en Huawei, die de onmiskenbare kracht van roadshows in hun marketingarsenaal hebben opgenomen, is het tijd voor u om het volledige potentieel van uw merk te benutten.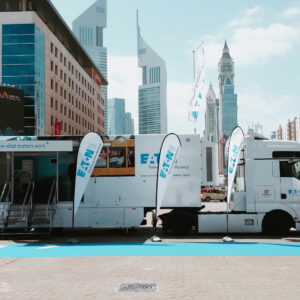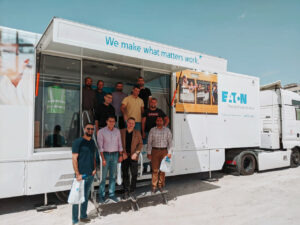 Terwijl de InfoWheels blijven schitteren als de ultieme smart-budget oplossing, die uw boodschap tot aan de deur van uw doelgroep brengt, biedt de InfoVan een buitengewoon canvas voor het samenstellen van onvergetelijke B2B of B2C roadshows. Bereid u voor op een onderdompeling van uw publiek in een wereld van eindeloze mogelijkheden, want deze prachtige mobiele wonderen bieden ruime omgevingen van 20m² tot een verbazingwekkende 100m². Wat uw budget ook is, wij hebben de perfecte oplossing die een blijvende impact zal hebben op iedereen die hem tegenkomt!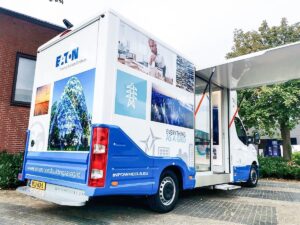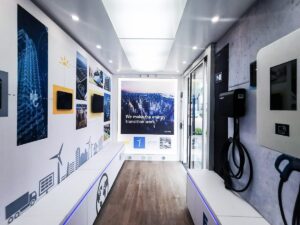 Stap binnen in een van onze InfoVans en u wordt begroet door een uitgestrekte ruimte die dient als een blanco canvas voor uw wildste visies. Of u nu op zoek bent naar een meeslepende B2B ervaring, waar connecties worden gesmeed en partnerschappen worden gevoed, of een boeiende B2C extravaganza die vreugde en opwinding ontketent in de harten van uw doelgroep, elk van de InfoVans biedt het podium voor uw marketingdromen om tot leven te komen.
Dompel uzelf onder in een wereld van eindeloze creativiteit als u boeiende stands, interactieve displays en boeiende demonstraties ontwerpt. Van geavanceerde technologie tot meeslepende merkervaringen, de InfoVan is uw speeltuin, klaar om te boeien en te inspireren.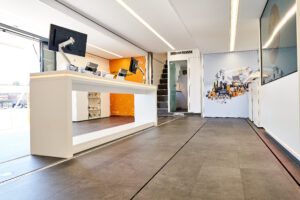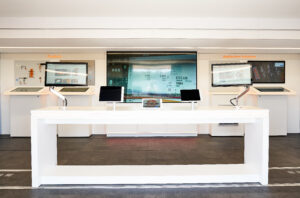 Maar wacht, er is meer! De InfoVan gaat niet alleen over grootte en veelzijdigheid – het is een mobiel wonder vol innovatieve functies. Van state-of-the-art audiovisuele systemen tot dynamische lichtopstellingen, elk aspect is zorgvuldig ontworpen om de algehele ervaring te verbeteren en de zintuigen van uw publiek te boeien.
Dus, bent u klaar voor deze spannende reis? Upgrade uw roadshow ervaring naar de ontzagwekkende InfoVan en druk een onuitwisbare stempel op uw branche. De mogelijkheden zijn grenzeloos, alleen beperkt door uw verbeelding.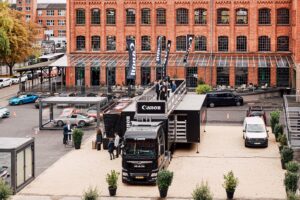 Sluit u aan bij de visionairs die de transformerende kracht van roadshows begrijpen. Ontketen het volledige potentieel van uw merk met een van onze InfoVans en bereid u voor om het landschap van marketing opnieuw vorm te geven. Stuur ons vandaag nog een e-mail: info@eventrent.nl!