The past few years have undoubtedly posed significant challenges for the events industry.
From the global pandemic that brought the industry to a standstill to the subsequent financial crisis fueled by rising inflation, the road to recovery has been arduous. However, despite these obstacles, the events industry has proven its resilience and adaptability. As we move forward into 2023, the industry is poised for a resurgence, with in-person events making a strong comeback. In fact, industry experts predict that 2023 will be the "strongest year ever" for the in-person events market, according to the Meeting & Group Business magazine.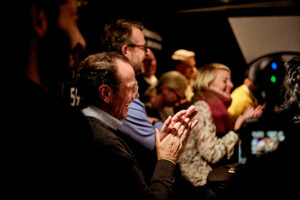 To help you navigate the evolving landscape, here are five key trends you can expect in the coming year: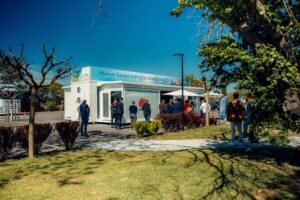 Race for Space:
In-person events are not just back; they are thriving, exceeding expectations in terms of demand. This surge in demand for event space has created higher competition. Therefore, early planning and securing the right space, venue, or structure for your events will be crucial in 2023. Don't miss out on the opportunity to secure your roadshow showroom today!
The Digitalization of Events Industry:
The pandemic prompted a rapid shift towards virtual events. As a result, the digitalization of events has become a prominent aspect of the industry. In 2023, in-person events will incorporate more digital touchpoints, allowing for enhanced audience engagement and valuable insights into attendee behaviour and interests before, during, and after the event!
Experience-First Events:
After years of lockdown and virtual interactions, there is a growing appetite among attendees for real, memorable experiences. Event organizers in 2023 will need to prioritize creating exceptional experiences for their attendees, which will not only offer a tangible return on investment (ROI) but also generate valuable leads.
Event Sustainability:
The importance of environmental, social, and governance (ESG) policies and sustainability initiatives will continue to rise in 2023. Being environmentally conscious will no longer be a mere "nice-to-have" but a necessity. Event marketers will focus on measuring and reporting the impact of their sustainability efforts, including energy consumption and travel distances of delegates – a roadshow is one of the perfect solutions to break down cost consumption and lower your company's carbon footprint!
Content-Rich Events via Roadshow Performance Plus:
Expanding the reach of your event by allowing non-attendees to engage is a powerful strategy. Content-rich events will be a key focus in 2023, incorporating gamification, experiential activities, and seamless social media integration. Encouraging attendees to share their experiences online will amplify the event's reach and create a buzz among peers.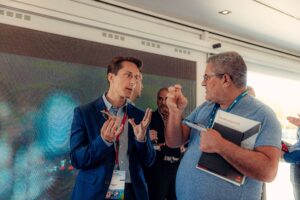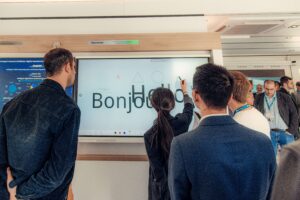 The event landscape is evolving rapidly, blurring the lines between in-person and digital experiences.
2023 presents an opportune moment to capitalize on these emerging trends. Let us support you in achieving your goals for the year ahead.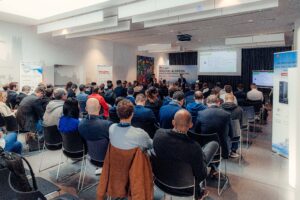 For more information on our range of offerings, including roadshow trucks, smart-budget solutions, promotional vehicles, and mobile showrooms, please get in touch with the EventRent Roadshows team at +31 (0) 88 88 22 111 or email us at info@eventrent.nl.
Together, let's make 2023 a year of transformative events!