De afgelopen jaren hebben de evenementenindustrie ongetwijfeld voor grote uitdagingen gestaan.
Van de wereldwijde pandemie die de sector tot stilstand bracht tot de daaropvolgende financiële crisis, aangewakkerd door de stijgende inflatie, is de weg naar herstel moeilijk geweest. Maar ondanks deze obstakels heeft de evenementenbranche zijn veerkracht en aanpassingsvermogen bewezen. Op weg naar 2023 is de sector klaar voor een opleving, waarbij persoonlijke evenementen een sterke comeback maken. Industrie-experts voorspellen zelfs dat 2023 het "sterkste jaar ooit" wordt voor de markt van persoonlijke evenementenindustrie, volgens het tijdschrift Meeting & Group Business.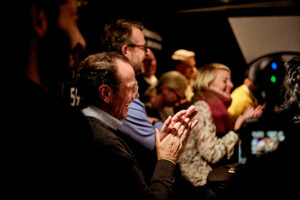 Om u te helpen door het veranderende landschap te navigeren, zijn hier vijf belangrijke trends die u het komende jaar kunt verwachten: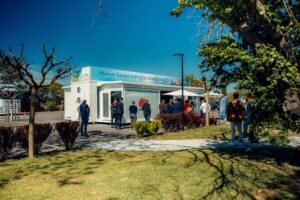 Race naar ruimte:
Persoonlijke evenementen zijn niet alleen terug van weggeweest; ze floreren en overtreffen de verwachtingen wat betreft de vraag. Deze toename van de vraag naar evenementenruimte heeft geleid tot meer concurrentie. Daarom is het in 2023 van cruciaal belang om vroegtijdig te plannen en de juiste ruimte, locatie of structuur voor uw evenementen te vinden. Mis de kans niet om uw roadshow showroom vandaag nog veilig te stellen!
De digitalisering van de evenementenindustrie:
De pandemie leidde tot een snelle verschuiving naar virtuele evenementen. Als gevolg daarvan is de digitalisering van evenementen een prominent aspect van de sector geworden. In 2023 zullen in-person evenementen meer digitale touchpoints bevatten, waardoor een grotere betrokkenheid van het publiek en waardevolle inzichten in het gedrag en de interesses van deelnemers voor, tijdens en na het evenement mogelijk worden!
Experience-First evenementen:
Na jaren van lockdown en virtuele interacties is er een groeiende honger onder de aanwezigen naar echte, gedenkwaardige ervaringen. Organisatoren van evenementen in 2023 zullen prioriteit moeten geven aan het creëren van uitzonderlijke ervaringen voor hun bezoekers, die niet alleen een tastbaar rendement op investering (ROI) bieden, maar ook waardevolle leads genereren.
Duurzaamheid van evenementen:
Het belang van milieu-, sociaal en bestuursbeleid (ESG) en duurzaamheidsinitiatieven zal in 2023 blijven toenemen. Milieubewustzijn zal niet langer een "nice-to-have" zijn, maar een noodzaak. Eventmarketeers zullen zich richten op het meten en rapporteren van de impact van hun duurzaamheidsinspanningen, inclusief energieverbruik en reisafstanden van afgevaardigden – een roadshow is een van de perfecte oplossingen om het kostenverbruik te verlagen en de koolstofvoetafdruk van uw bedrijf te verkleinen!
Inhoudrijke evenementen via Roadshow Performance Plus:
Het bereik van uw evenement vergroten door niet-aanwezigen te laten deelnemen is een krachtige strategie. Evenementen met veel inhoud zullen een belangrijk aandachtspunt zijn in 2023, met gamification, ervaringsactiviteiten en naadloze integratie van sociale media. Deelnemers aanmoedigen om hun ervaringen online te delen zal het bereik van het evenement vergroten en een buzz creëren onder collega's.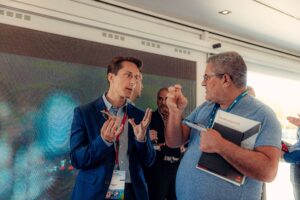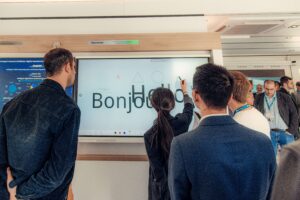 Het evenementenlandschap evolueert snel, waardoor de grenzen tussen persoonlijke en digitale ervaringen vervagen.
2023 is een goed moment om in te spelen op deze opkomende evenementenindustrie trends. Laat ons u ondersteunen bij het bereiken van uw doelstellingen voor het komende jaar.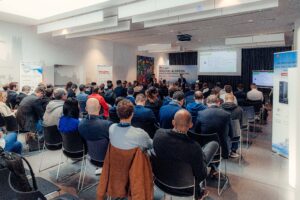 Voor meer informatie over ons aanbod, waaronder roadshow trucks, smart-budget solutions, promotievoertuigen en mobile showrooms, kunt u contact opnemen met het EventRent Roadshows team op +31 (0) 88 88 22 111 of stuur een e-mail naar info@eventrent.nl.
Laten we samen van 2023 een jaar van transformerende evenementen maken!