SOPREMA embarked on an exciting journey across Germany last year,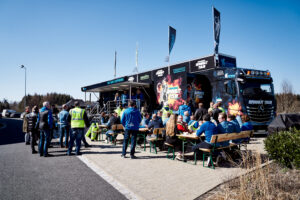 The Soprema team were thrilled to embark on a Mammut Tour throughout Germany. The roadshow with the InfoVan 05 started in the spring of last year, and the Soprema "Mammut Truck" hit the road, making stops at dealers, customers, and various events. This mobile extravaganza offers a unique blend of exhibitions and entertainment, ensuring an unforgettable experience for all attendees.
But it didn't stop there! Together with Soprema, we prepared a myriad of opportunities for exchange, fostering meaningful interactions between the team and valued customers. Picture this — indulging in a delightful roofer breakfast, savouring mouthwatering barbecues, or engaging in lively get-togethers and after-work events. 
The festivities didn't adhere to a strict schedule — they were present and celebrated in Soprema style, even in the midst of the night!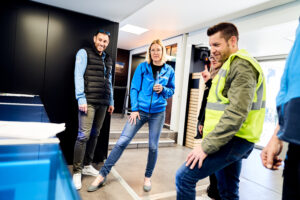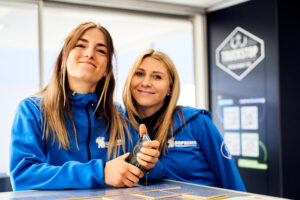 Kristina Milosch, the Head of Marketing and Corporate Communications, elaborated on the significance of this initiative. "At SOPREMA, personal interaction and building trust with our customers and partners are fundamental values. Traditionally, trade fair appearances, such as the ones at DACH+HOLZ, have been pivotal for engaging in meaningful discussions with our customers. However, with the change of times since COVID, we understand that trade fairs might be a thing of the past. That's why we made the decision to take a different approach this time. Instead of waiting for our customers to come to us, we are taking the initiative to bring our showcase directly to them!"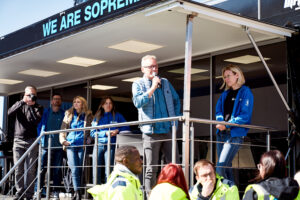 We were thrilled to embark on this journey, driven by our commitment to providing exceptional customer experiences for our clients and their customers. Through a roadshow, we bring innovation, knowledge, and entertainment right to your doorstep. Witness the unparalleled experience, designed exclusively for you!
Contact us today for your very own personal consultation!