The Minipreço Summer Roadshow made its mark last summer,
embarking on an incredible journey across Portugal, covering a total of 20 cities from the north to the south of the country.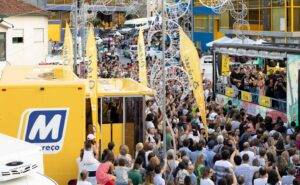 This 43-day Minipreço Summer Roadshow activation marked the brand's largest brand activation ever, captivating the hearts of more than 620,000 people with its concept "Ó i ó ai só o Minipreço leva… só o Minipreço vai." In collaboration with SIC's Domingão program, the impact extended to approximately 5 million viewers nationwide.
Covering over 8,000 kilometers in just nine weeks, the roadshow brought the renewed Minipreço private label offer even closer to its valued customers. From Rebordosa to Portimão, and from Sever do Vouga to Cascais, the Minipreço Summer Roadshow brightened up summer parties from north to south, leaving an indelible mark on the festivities and directly impacting around 620,000 people.
The activation reached an even broader audience in an exciting partnership with SIC and the Domingão program. Through the contagious energy of Luciana Abreu, who served as the ambassador of the project, and the lively jingle composed by Emanuel, the Domingão truck joined forces with the Minipreço supermarket on wheels. This collaboration enlivened the afternoons of the locations they visited, ensuring that the excitement of the roadshow reached approximately 5 million people throughout the course of nine consecutive weeks.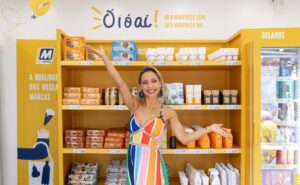 Ricardo Torres Assunção, Director of Marketing and Communication at DIA Portugal, expressed his delight at the success of the Minipreço supermarket on wheels, surpassing all expectations. As a leading brand in local food distribution, their goal was to be physically present alongside their customers during the holiday season, taking the opportunity to raise awareness about their newly enhanced private label offer. 
Furthermore, the Supermarket on Wheels, aka our PromoStar showroom, carried the spirit of social responsibility throughout its journey, making donations of food to local institutions that play a vital role in supporting the most vulnerable populations in the communities they serve. In total, eight institutions from the north to the south of the country benefited from the social support of the Minipreço Summer Roadshow, leaving a positive and lasting impact wherever it went.
The Minipreço Summer Roadshow stands as a testament to the brand's commitment to its customers, spreading joy, excitement, and a renewed private label offer while making a meaningful contribution to the communities it touched along the way.