Op Weg naar Belevingsgerichte Betrokkenheid: De Kunst van EventRent Roadshows
In de voortdurend evoluerende wereld van marketing hebben de termen 'roadshow' en 'roadshowmarketing' de weg vrijgemaakt voor ongeëngageerde merkbetrokkenheid. 
Maar wat betekenen deze termen precies in de context van ons werk bij EventRent Roadshows en hoe verweven ze zich met de essentie van belevingsgerichte betrokkenheid?
Sluit u aan bij ons op een reis terwijl we de complexiteit van roadshowmarketing ontrafelen, de voordelen ervan onthullen en laten zien hoe het harmonieus resoneert met de kernprincipes van belevingsgerichte marketing.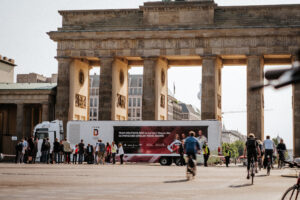 Hoe Roadshows Werken
Bij EventRent Roadshows is een roadshow meer dan alleen een reeks evenementen; het is een meeslepende marketinginspanning die de essentie van de merken van onze klanten rechtstreeks naar hun beoogde doelgroep brengt. Het is een dynamische strategie die conventionele normen trotseert en de grenzen van stilstaande presentaties en eentonige vakbeurzen overschrijdt. In plaats daarvan is het een mobiel spektakel dat ons in staat stelt om in persoonlijke interactie te treden met potentiële klanten, partners en belanghebbenden. Onze roadshows omvatten een scala aan evenementen, presentaties, hands-on demonstraties en boeiende ervaringen, elk zorgvuldig ontworpen om te resoneren met diverse doelgroepen op verschillende locaties.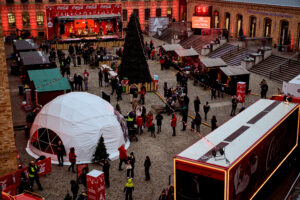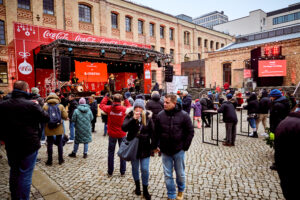 Meeslepende Ervaringen: De Essentie van Belevingsgerichte Betrokkenheid
Ingebed in onze roadshowfilosofie ligt de kern van belevingsgerichte marketing. Belevingsgerichte marketing draait om het creëren van momenten waarin deelnemers worden ondergedompeld in gedenkwaardige, emotioneel resonerende ervaringen, waarbij een diepgaande verbinding ontstaat tussen het merk en zijn publiek. Onze roadshow-inspanningen belichamen dit ethos door het publiek onder te dompelen in dynamische ontmoetingen die verder gaan dan passieve observatie en overgaan in actieve betrokkenheid. Door een directe, tastbare verbinding tussen merken en publiek te orkestreren, raken we de kern van belevingsgerichte marketing.
De Veelzijdige Voordelen van EventRent Roadshows
Authentieke Belevingsgerichte Betrokkenheid: Onze roadshows overbruggen de kloof tussen merken en publiek door middel van authentieke, persoonlijke interacties. Deze persoonlijke benadering bevordert vertrouwen en een goede verstandhouding en creëert verbindingen die op een menselijk niveau resoneren.
Op Maat Gemaakte Relevantie: Elke stop op onze roadshows biedt de mogelijkheid om de boodschap aan te passen aan de unieke voorkeuren en behoeften van het lokale publiek. Deze op maat gemaakte benadering versterkt de impact van uw boodschap.
Verhoogde Zichtbaarheid: Omdat onze roadshows verschillende gebieden bestrijken, trekken ze de aandacht en genereren ze buzz die de zichtbaarheid van het merk vergroot. Het is een kans om een blijvende indruk te maken in de hoofden van toeschouwers.
Educatie en Empowerment: Onze roadshows fungeren als platforms voor educatie en bewustwording. Ze bieden een canvas om inzichten te delen over producten, diensten of trends in de branche en positioneren onze klanten als autoriteiten.
Onontgonnen Marktgebied: De grenzen van een roadshow worden niet beperkt door geografie. Dit biedt onze klanten de mogelijkheid om nieuwe markten te verkennen, onaangeroerde doelgroepen aan te boren en onontgonnen gebieden te verkennen.
Inzichten op Basis van Gegevens: De interacties die plaatsvinden tijdens onze roadshows bieden een schat aan inzichten. Klantvoorkeuren, feedback en pijnpunten die uit deze interacties worden verkregen, vormen de basis voor de toekomstige marketingstrategieën van onze klanten.Blijvende Indrukken: Onze roadshows creëren onvergetelijke, hands-on ervaringen. Deze tastbare herinneringen dragen bij aan merkloyaliteit, versterken de herinnering en koesteren een diepgewortelde verbinding met de merken van onze klanten.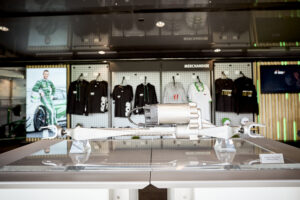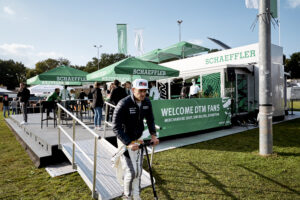 Een Roadshow vol Mogelijkheden
In een digitale tijdperk dat overloopt van informatie, staan EventRent Roadshows als bakens van authentieke betrokkenheid. Onze roadshows brengen merken tot leven en maken ze tastbaar door meeslepende ervaringen. We overbruggen de kloof tussen bedrijven en hun publiek, waarbij we echte verbindingen smeden die blijvende indrukken achterlaten. Of onze klanten nu nieuwe producten introduceren, expansie zoeken of betekenisvolle relaties koesteren, onze roadshows fungeren als dynamische katalysatoren die diepgaande merkbetrokkenheid ontsteken.
Bekijk onze uitgebreide vloot aan roadshow-oplossingen!